Get to know more about the man behind the lens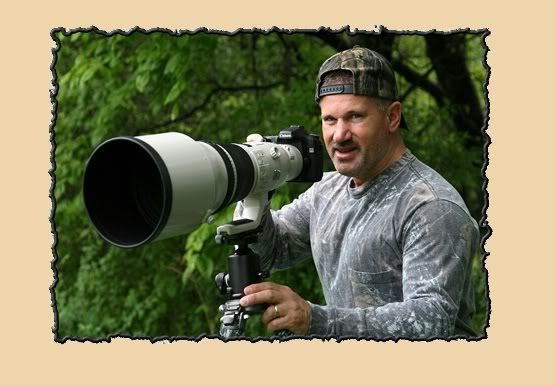 I have been pursuing photography for seven years now and I'm a self-taught freelance photographer . In looking at my Photo Gallery it's fairly easy to see that my favorite subjects are Wildlife and Nature , but I also enjoy photographing
Weddings
Senior Portraits
Family Portraits
And especially my little girl , Hannah
I can usually also be found out and about in Armstrong County
taking pictures for the Tourist Bureau .
I have won numerous awards and ribbons for my work at area fairs and festivals
&
Recently my photography was named " Best of Show "
in the Covenant Center Art Show at the Fort Armstrong Folk Festival .
I feel very honored to have won such an award , considering the amount of great photography and art that was displayed at the show .
I'm truly thankful for the response I have recieved about my work .
In the past year my photography has also been published in the following magazines :
Birds & Blooms
Photographer's Edge
Birder's World
Pennsylvania Bluebird Society
Birds & Blooms Extra
Pennsylvania Magazine
Pittsburgh and Its Countryside
and
Pennsylvania Outdoors .
And is also being featured currently in calendars for :
Armstrong County Tourist Bureau
and
The Farmers and Merchants Bank of Western PA .
I love going out and walking through the woods with my camera ,
enjoying the beauty of nature that God has created .
Primarily driven by this passion I have for nature
I like to try to tell a story within each of my pictures I capture .